About this part of the site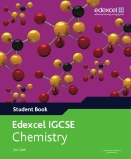 This part of Chemguide provides support for the first edition of my Chemistry for International GCSE book written for the Edexcel syllabus.
It is only suitable if you are going to be taking your exam before June 2019.
If you are taking your exam in June 2019 or later, you should go to this page.
Some brief comments about the book and what it aims to do

A description of the contents of the CD accompanying the book. It would be a good idea to read this before you use the CD.

To find specific support material (videos, etc) for individual topics

A first port-of-call for home-schooling parents.





Go to Chemguide Main Menu . . .

This will take you to the main (advanced) part of Chemguide.
---
© Jim Clark 2009 (last updated July 2017)